🖊 This article was last updated on April 22, 2020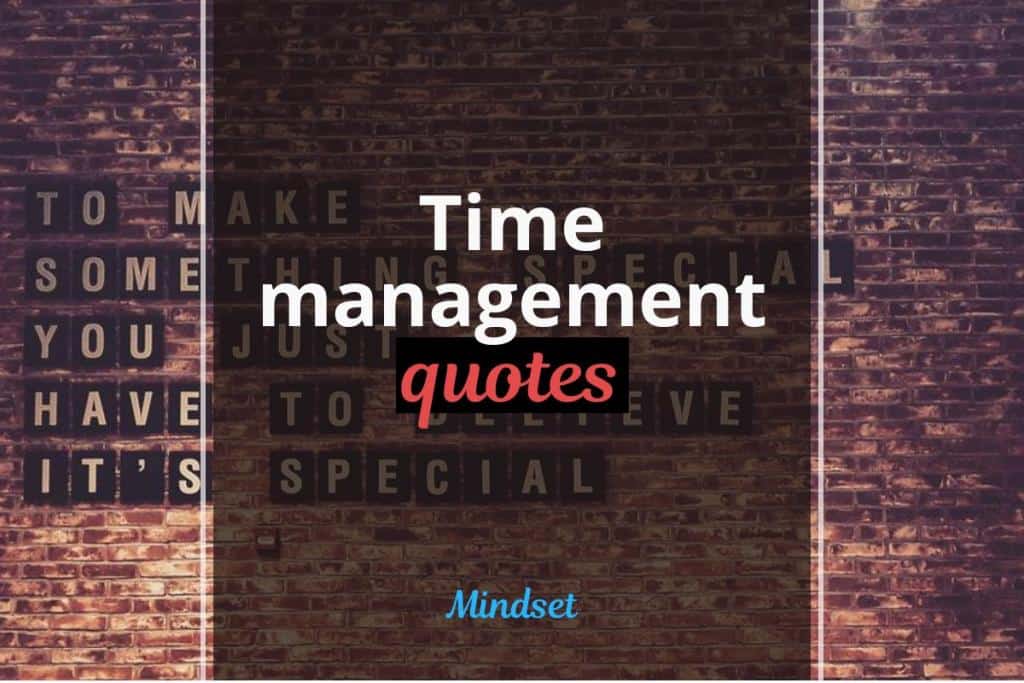 On my Instagram and Twitter account, I regularly share time management, productivity quotes, and sayings about time (besides lots of other useful information as well of course).
Personally, I love quotes. But I had a hard time to collect all of them. So I decided to share all the quotes I have collected so far, in case someone's looking for quotes on time management and productivity as well.
All of the quotes on this page are either related to time management, productivity, or time itself. I hope you'll like this curated list.
To make it a bit easier to find, I divided the quotes into 8 categories:
Getting started
Goals & Plans
Making mistakes
Motivation
Prioritizing
Productivity
Quality
Time
What about you? Do you have any quotes related to time management or productivity, that are not on this page? Let me know in the comments and I'll add them to this curated list.