🖊 This article was last updated on November 30, 2019
Black Friday and Cyber Monday are just around the corner and just like every year, there will be an avalanche of sales and deals coming at us left and right. To make some sense in this messy shopping-extravaganza, I decided to curate a list of all Black Friday and Cyber Monday deals related to time management and productivity (think time management books, productivity apps, calendars, …)
PS: If you know of any other deals that are not listed here, shoot me an email at [email protected] and I'll add it to the list.
Without any further ado, here the Black Friday deals that will increase your productivity:
Apps & Software
Amazing Marvin
Not necessarily a black Friday deal, but it's an amazing deal none-the-less. There's currently a promotion running on AppSumo where you can get one year of the Amazing Marvin time management app for free. No catch. I highly recommend this, as it is one of the best time management apps in my opinion.
Amazing Marvin is a really cool app that features a to-do list, project management, calendar, …
What I like most about Amazing Marvin (besides the slick and unobtrusive design) is that it doesn't force you into a certain time management system like other apps sometimes tend to do. What Amazing Marvin does instead is that it lets you choose which method(s) you prefer and it adapts it app to your needs.
This allow the app to support the "strict" Getting Things Done method, a looser variation of GTD, as well as techniques like "Eat The Frog" (do your most dreaded task first), or to combat overwhelm by only showing you the task you need to work on now instead of your whole to-do list.
Free for one year if you sign up via AppSumo
Book Like a Boss
Book Like a Boss is the scheduling and appointment app that I use. It's linked to my Google Calendar and allows clients, potential clients, and others to schedule a slot in my calendar based on my availability.
It helps me to save time by avoiding the back-and-forth of "does x work for you? No? What about Y?"
30% off on the annual plan with coupon code BLACKFRIDAY19
ClickUp
ClickUp is my project manager of choice, the one I use daily for my own business and personal projects as well. They crunch out new (and better) features at a very fast rate, like Asana on steroids. They already have a very good free offer, but any chance to get on the business plan with a discount is a good deal. And did I mention their rap track?
Checklists, assignees, Gantt charts, Kanban boards, recurring tasks, calendar view, goals, scrum points, templates, reminders, subtasks, priorities, time tracking, custom fields, tags, custom workflows, iPhone and Android apps, … Did I mention their rap track already?
34% off their business plan with coupon code BLITZ34
Freedom
Freedom blocks the websites and apps (YouTube, Reddit, Facebook, Instagram, games, …) of your choice on all of your devices so that you can focus on your work. You can choose which apps and sites to block, on which devices to block it, and when to block them. Read my full review here.
According to an internal user survey, over 58% said using Freedom gave them 2 or more hours back daily. 30% said it's more than 3 hours. Hashtag mind blown.
50% off for their "forever" plan (one-time payment instead of a subscription) with coupon code NOV2019
Brain.fm
Brain.fm is a music streaming service for your brain. They've specialised in scientifically proven and tested music tracks that increases your focus. In my opinion, this is really a must-have tool to have in your toolbox! Read my full review here.
More focus = getting more done
35% off for their regular plan (unlimited access, all categories, offline access)
Courses
Pluralsight
Pluralsight is an online education company that offers a variety of video training courses for software developers, IT administrators, and creative professionals
Online courses are always helpful if you're learning a new skill. By having access to all these courses at your fingertips, you can learn when you want, as you want it. This is perfect to practice just-in-time learning, which I'm a big advocate of!
40% off their annual plan, no coupon needed.
Ends on December 2nd
Udemy
Udemy is a marketplace for course creators who can teach you specific skills. There are some great courses on this platform, but terrible ones as well because everyone can become an instructor. Nonetheless, there are some really good courses and for $9.99, it's a steal.
Online courses are always helpful if you're learning a new skill. By having access to all these courses at your fingertips, you can learn when you want, as you want it. This is perfect to practice just-in-time learning, which I'm a big advocate of!
$9.99 for almost all courses
Ends on November 29th
Books
Writing a Black Friday deals list without mentioning Amazon would be like celebrating Christmas without family. As every year, the ginormous retailer has lined up great discounts in preparation for the biggest shopping spree of the year.
Here are a few of my favorite time management and productivity books that are currently on sale:
(whitelist Habitgrowth or temporarily pause your adblocker if you can't see any books listed below)
Other
Ultimate Productivity Bundle
14 eCourses, 5 eBooks, 26 printable packs & workbooks, and 1 summit
(full details here)
Learn to manage your time and overcome procrastination with the courses and eBooks, become more efficient with the daily planners, use the goal-setting templates, …
46 products worth $1,506.90 for $49.97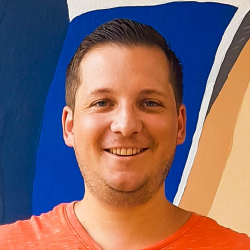 I transform how entrepreneurs manage their time so they can focus on running their dream business.
Read more...